Heath Ceramics
2016 - 2019




Color, material, finish design, product and concept development at Heath Ceramics' soft goods department, Heath Sews Studio.
Spin Art Leather Coaster

2018

I designed the Spin Art Leather Coaster concept, inspired by original Edith Heath spin art tile experiments that are installed at Heath's original factory in Sausalito. The Spin Art Leather Coasters explore a variety of unconventional dying techniques and serve as an homage to the company's roots while communicating the unexpected connection between glazing ceramics and dying leather.

Dipped Leather Coaster

2018

The Dipped Leather Coaster resulted from a series of experiments exploring the variety of effects and color combinations achievable with dip-dying leather. Included in both the 2018 Holiday and Winter Seasonal Collections, sold online and in all four Heath showrooms.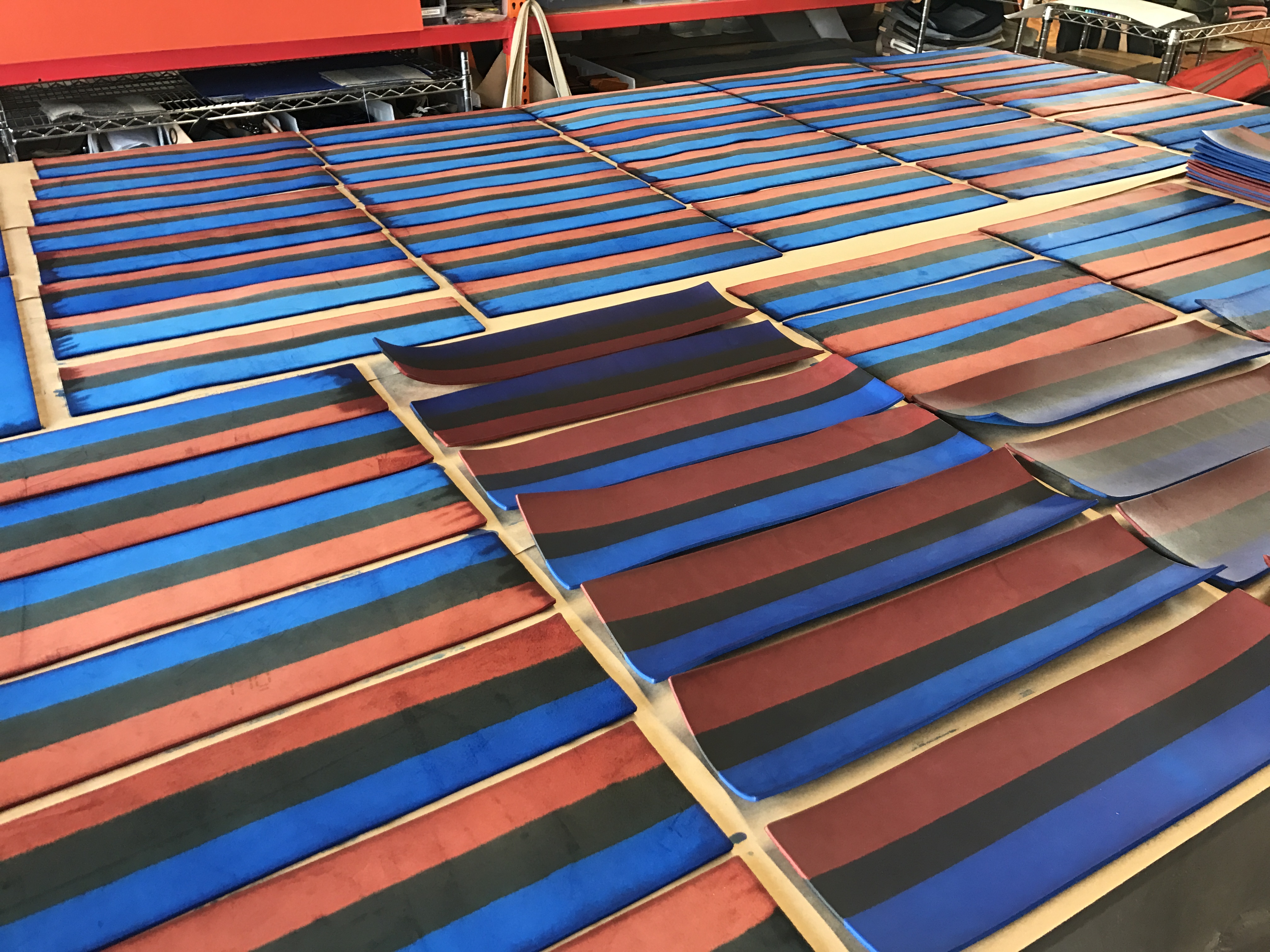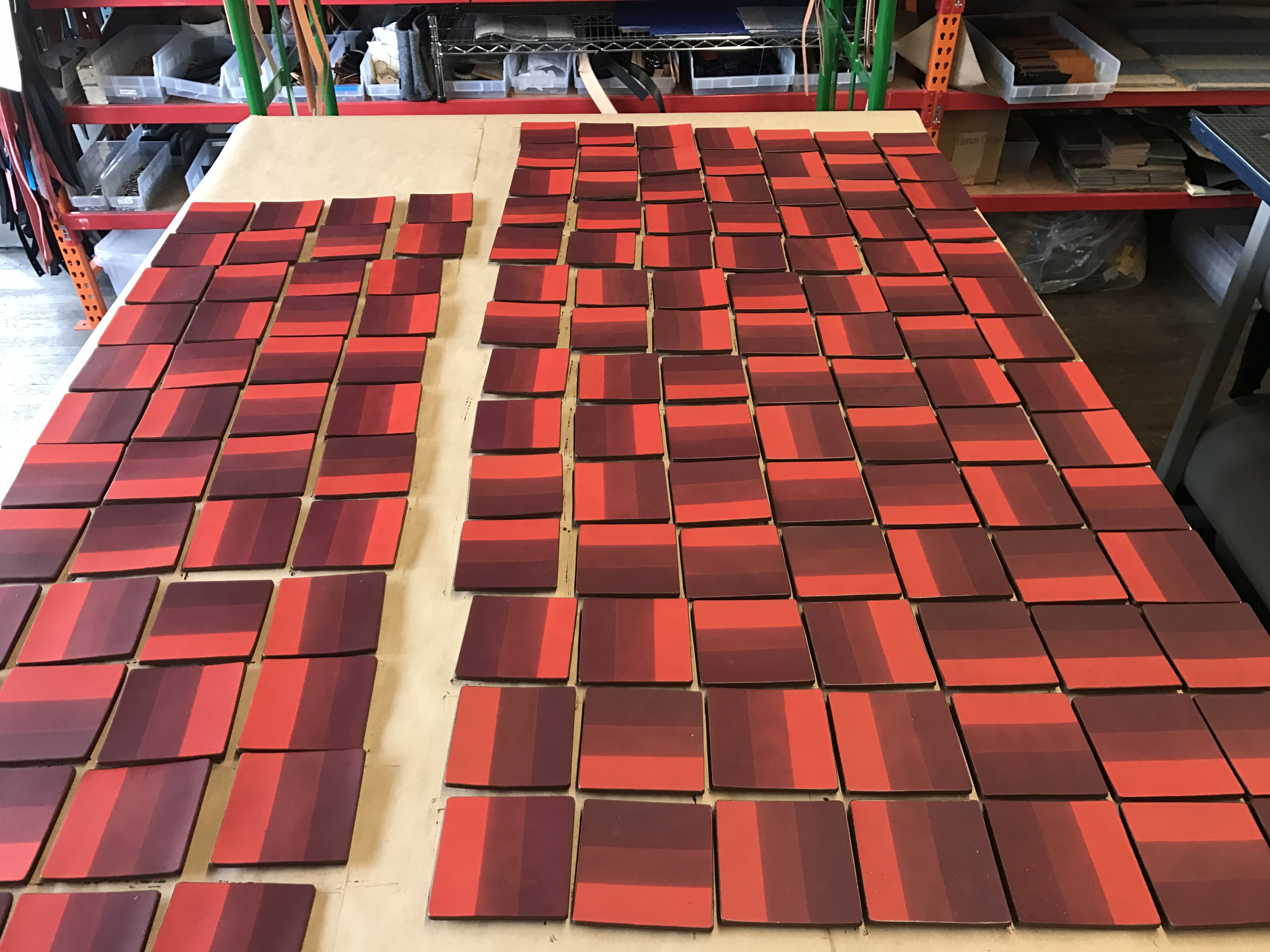 Scrap Animal Keychain

2017

I designed the Duck and Snake Scrap Animal Keychains in response to studio interests of becoming zero waste. The keychains are made from discarded leather offcuts and utilize existing clicker dies and hardware used in several Heath Sews products. The concept aimed to recycle scrap material into a playful keychain for the Heath Kids line.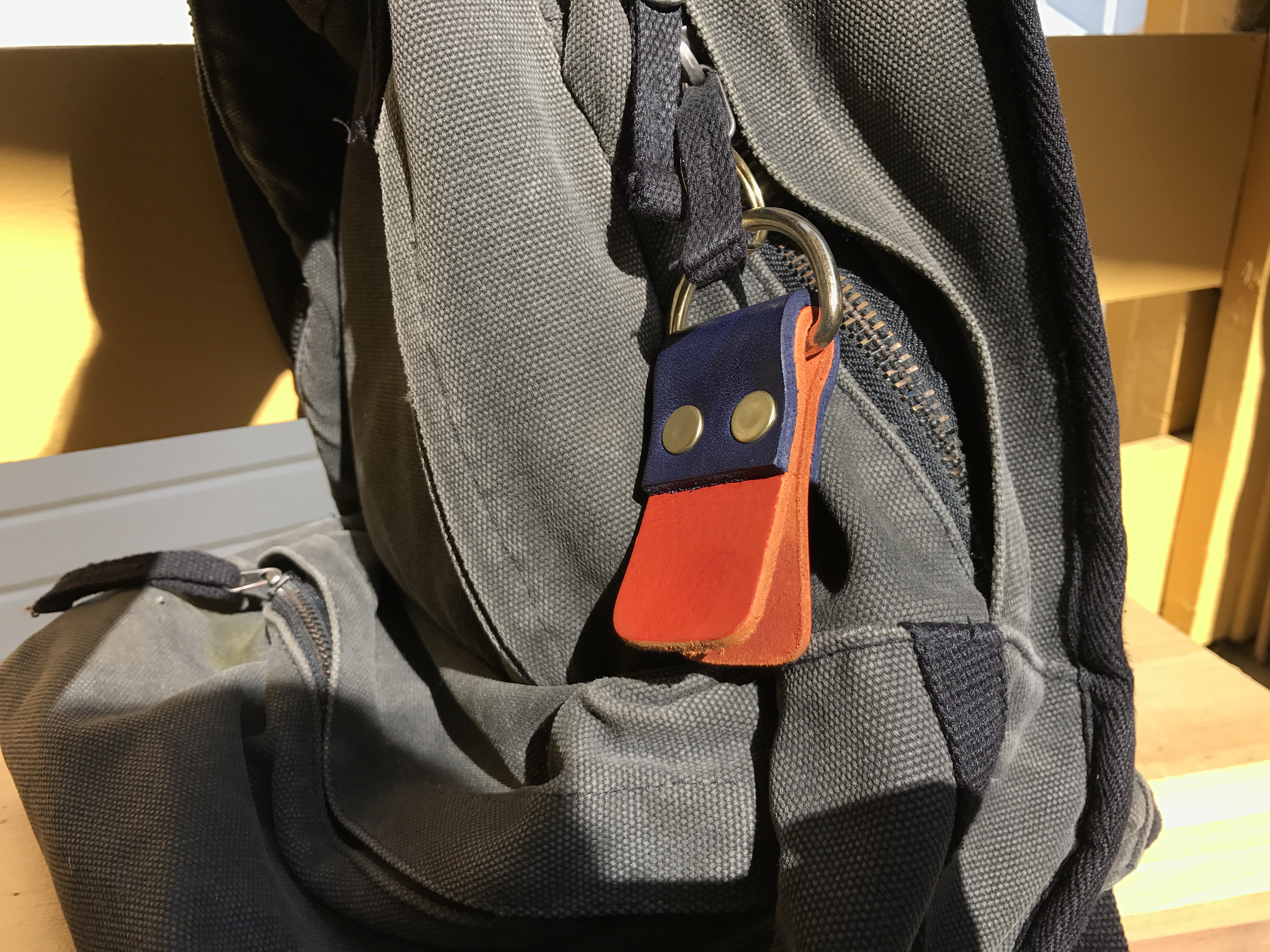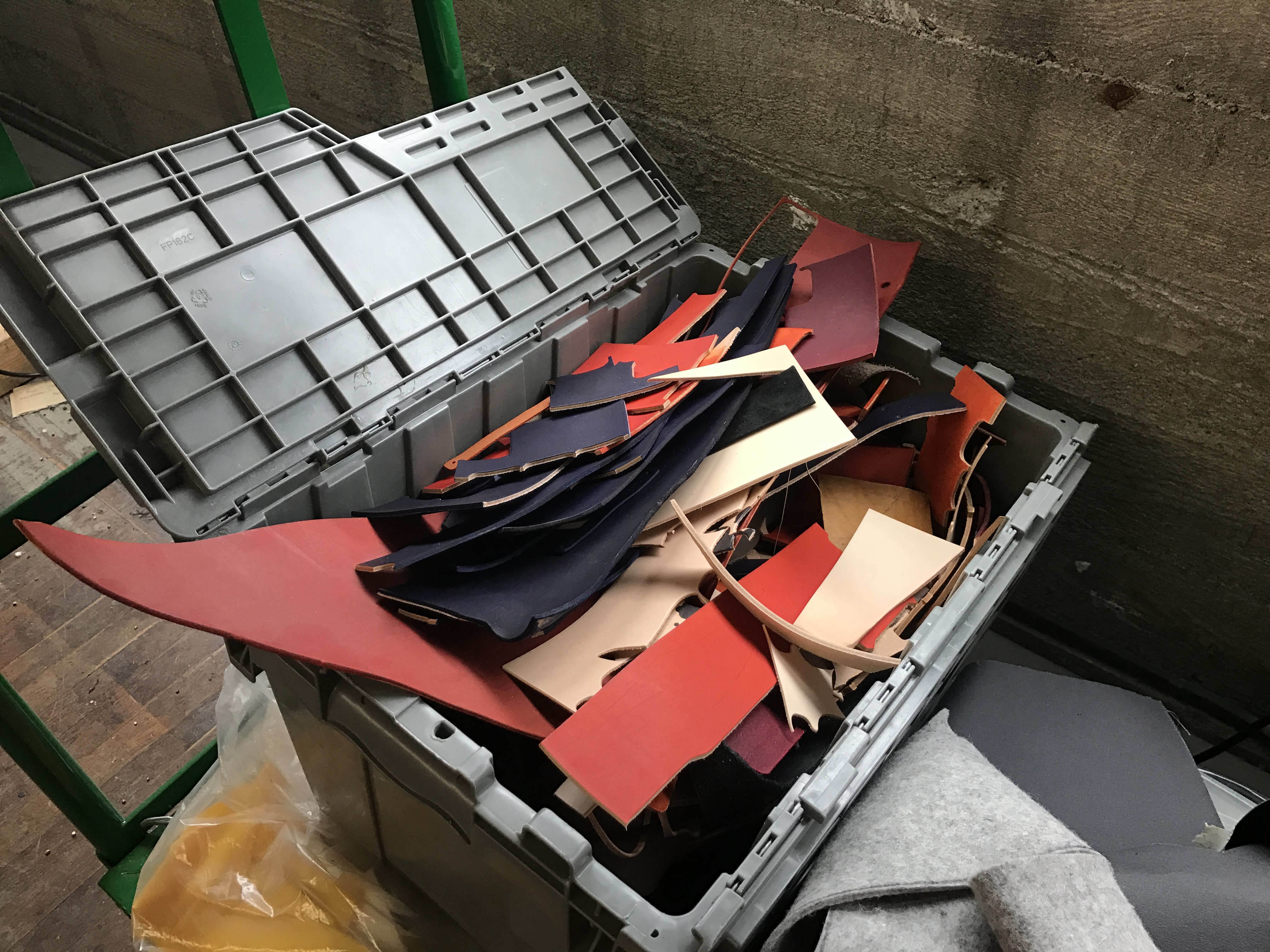 Cow Keychain

2018

I developed colorways for the Cow Keychain, which was designed by Tung Chiang for Design Series 5. I was interested in exploring simple methods of adding color and character to the cows. A dripping experiment found that the black dye has a slower drying rate when dropped onto the surface of leather. Buffing the leather blurs the dye to an even gray throughout the pattern, resulting in a dirty cow.
Stack Keychain

2017 - 2019

The Stack Keychain's simple components are assembled out of processed scrap material and leather offcuts. They were designed to minimize studio waste and create a unique, one of a kind product. I designed and assembled specialty Stack Keychains using material from my leather dying experiments.